Details
Client
Crown Group
Location
Waterloo, New South Wales
Contract
Design & Construct
Value
$1 – $2 million
Timeline
Aug 2018 – Dec 2018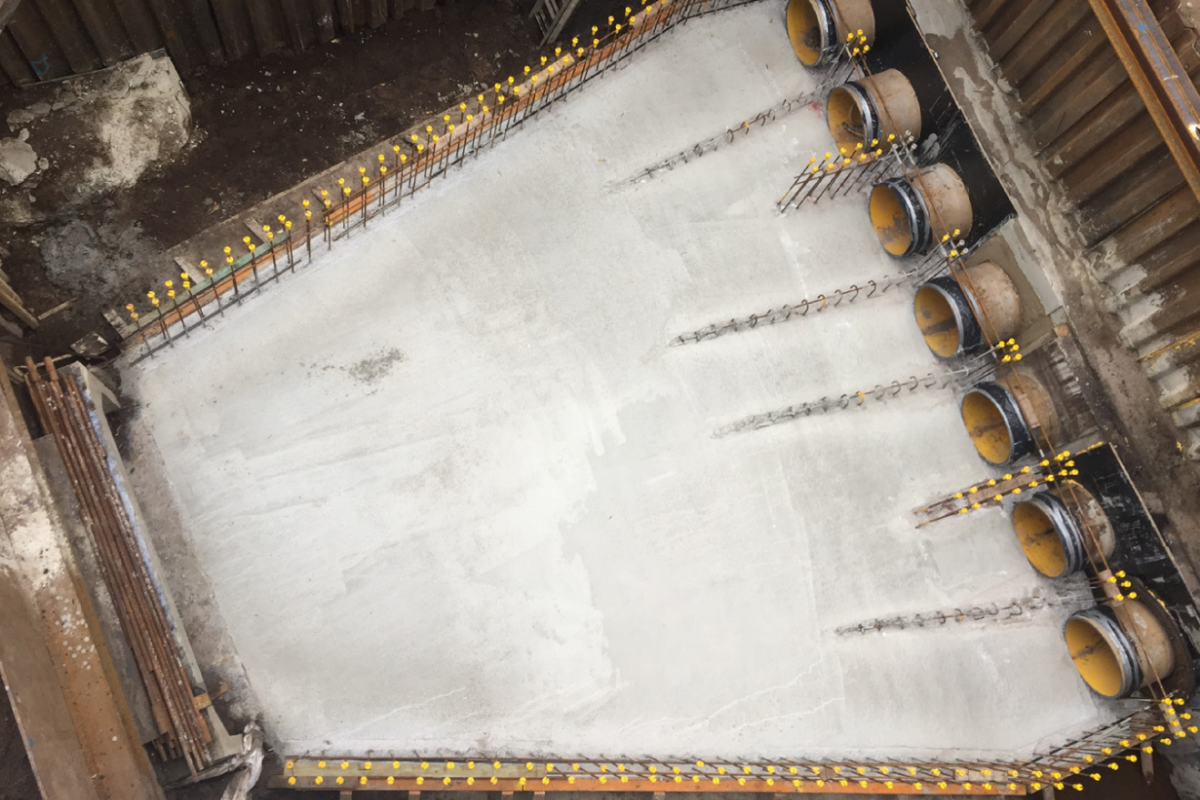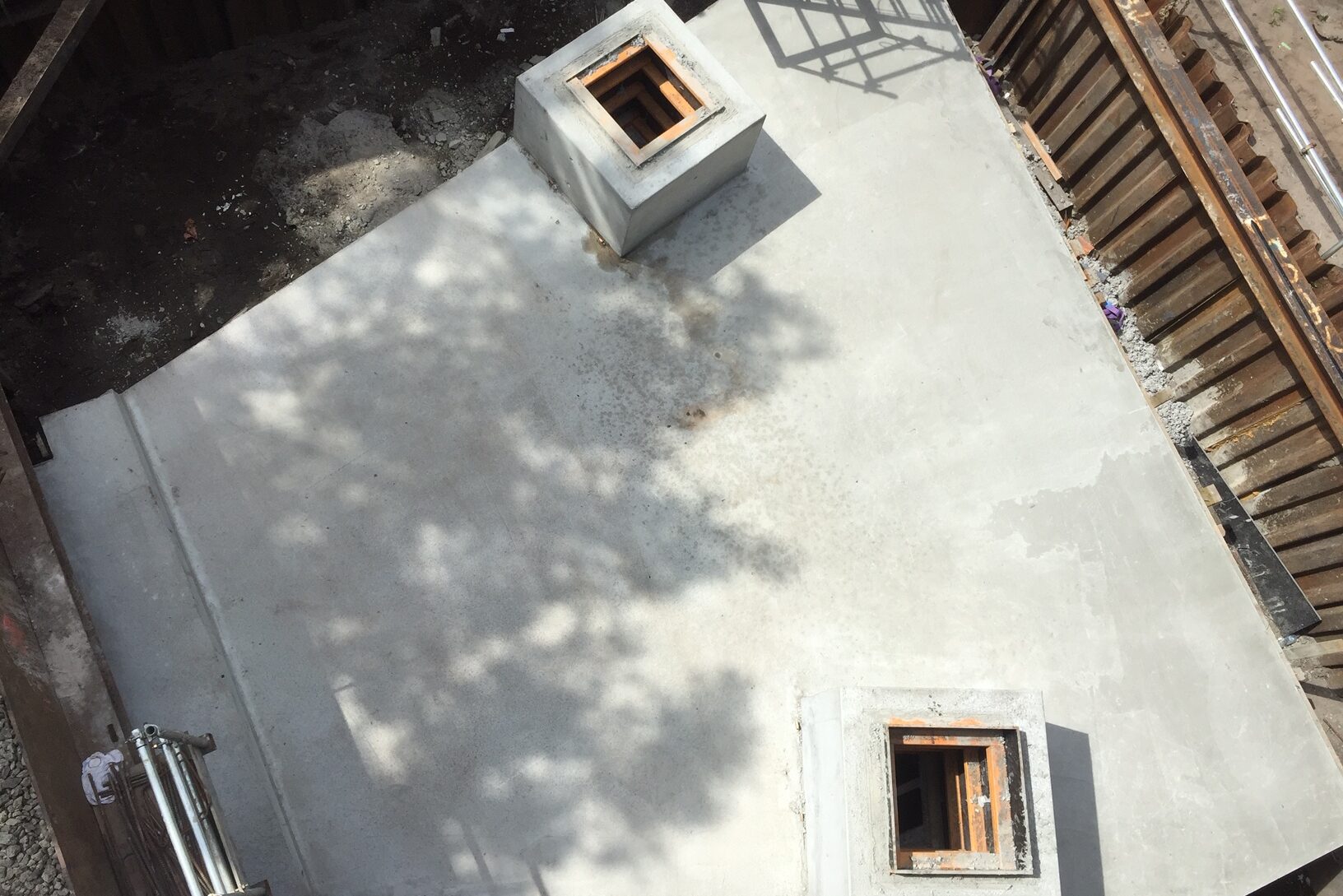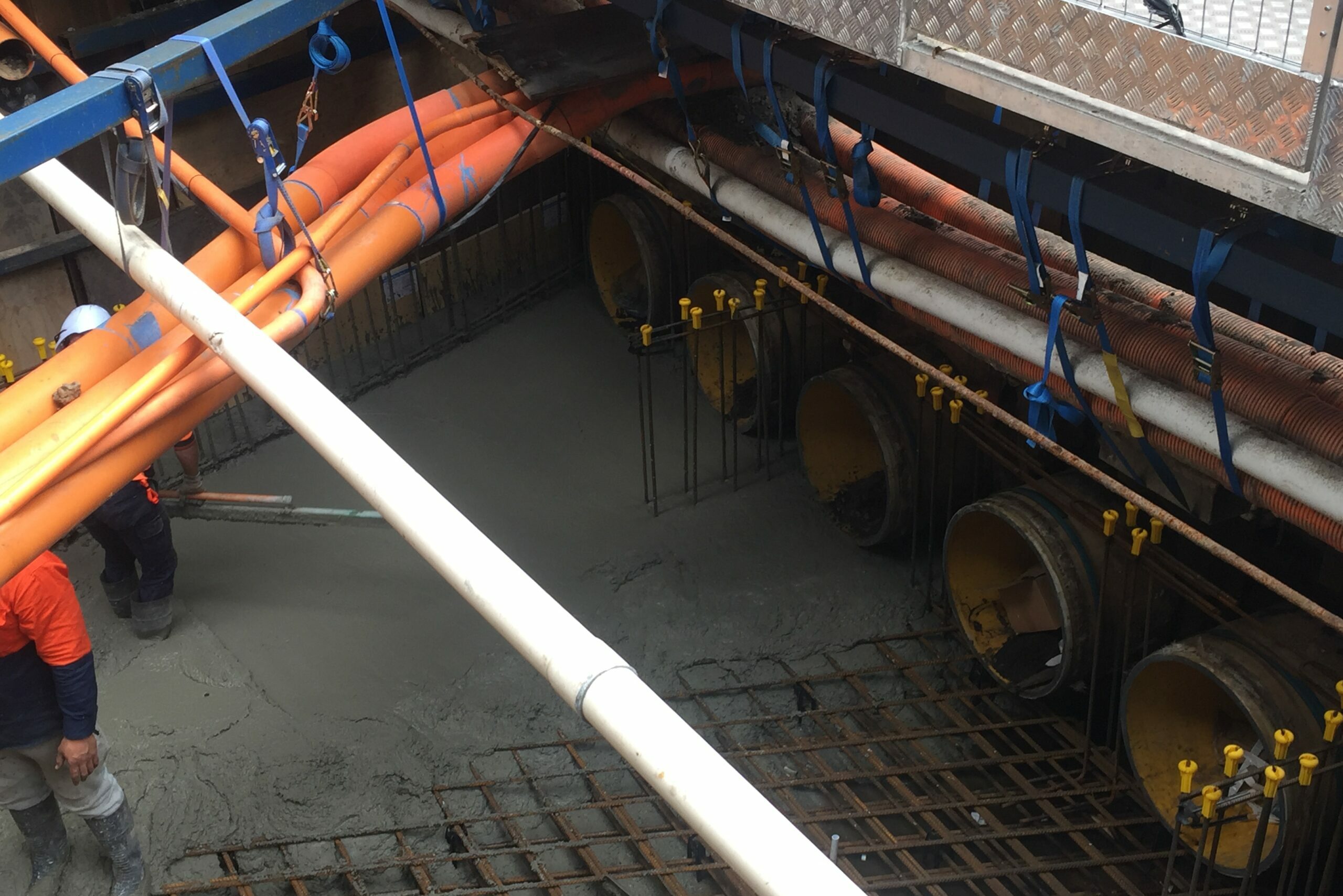 Overview
Waterfall by Crown is Waterloo's latest luxury residential development. The development consists of a sophisticated collection of four buildings delivered by award winning developers, Crown Group. Located in Waterloo, the development sits just 4km from the Sydney CBD in an increasingly dense urban setting. The site was once a network of swamps, wetlands and creeks. It now blends a futuristic vision for a new way of living with inspired architecture and the enviable Australian lifestyle.
Hazardous flooding has been a constant challenge for the areas. As flood waters reached a peak of 2.3m along Joynton Ave back in 2015, it became increasingly important for the principal, developer and local authorities to build a stormwater drain that could withstand heavy rainfall. Rob Carr was all too familiar with the local ground conditions and flooding issues, having completed the award winning Green Square Stormwater Drain project in 2017, a 4km network of DN1800 drainage pipeline installed by microtunneling.
In response to Crown's challenge to build a large stormwater road crossing and transition structure, Rob Carr came up with a viable and more efficient alternative solution. Apart from maintaining O'Dea Avenue continuously operational, the original design required work to be conducted in amongst a myriad of underground services. These services were only 450mm below ground and between 100mm and 300mm above the soon to be constructed pipeline.
Rob Carr constructed the culvert by optioneering the design to suit the client's needs. Seven parallel 820mm OD tunnels 350mm apart – at a clearance of no more than 80mm between services – were bored to exact tolerances below the myriad of services thus connecting the two transition pits for the stormwater drain beneath the development. The project was delivered on budget and two months ahead of schedule. Rob Carr was integral in overcoming the challenges presented with no interruption to existing services, which included the main fibre optic cable to the USA and numerous power, gas and telco.
Quinns Main Sewer Extension
angelo
2022-08-30T15:59:49+10:00
Alphington Trunk Sewer Replacement
angelo
2022-08-26T16:07:42+10:00