Become part of our supply chain.
We are a leading company in the delivery of major utilities projects.
We are always looking for reliable and dedicated partners to join us. Our team is committed to providing our clients with the highest quality products and services, and we understand the critical role that our suppliers and subcontractors play in achieving this goal.
As a company, Rob Carr values its partnerships and remains dedicated to providing our suppliers and subcontractors with a positive and rewarding experience. We believe in open communication, transparency, and working collaboratively to achieve our shared goals. Our procurement process is fair, competitive, and based on the principles of value for money.
We welcome the opportunity to discuss how we can work together. Whether you are a supplier of products or services, we believe that you have something unique to offer that can help us to achieve our goals.
We invite you to take a closer look at our company and learn more about what we do. If you believe that your company has the skills, experience, and passion to work with us, we would love to hear from you. Contact us today via phone or by completing the form below to learn more about how we can work together to deliver major utilities projects and supply the products that our clients need.
At Rob Carr, we understand the importance of finding the right partners, and we are committed to working with suppliers and subcontractors who share our values and dedication to excellence. Become a part of a team who is leading the way in the utilities space using specialised techniques such as microtunnelling.
[novo-map id=1]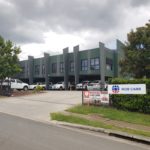 Address: 74-76 Union Circuit, PO Box 6103,
Yatala, QLD 4207 Australia
Phone: 1300 883 602
Email: reception@robcarr.com.au
Address: Level 5, 13-15 Lyonpark Road,
Macquarie Park, NSW 2113 Australia
Phone: 1300 883 602
Email: reception@robcarr.com.au
Address: 5 Bellows St, PO Box 396,
Welshpool, WA 6106 Australia
Phone: 1300 883 602
Email: reception@robcarr.com.au
Address: 100 Wiri Station Road,
Wiri Auckland 2104
Phone: +64 (9) 600 1669
Email: reception@robcarr.com.au