Details
Client
Greater Western Water
Location
Melbourne, Victoria
Contract
Design & Construct
Value
$10 – $20 million
Timeline
Jun 2019 – Nov 2020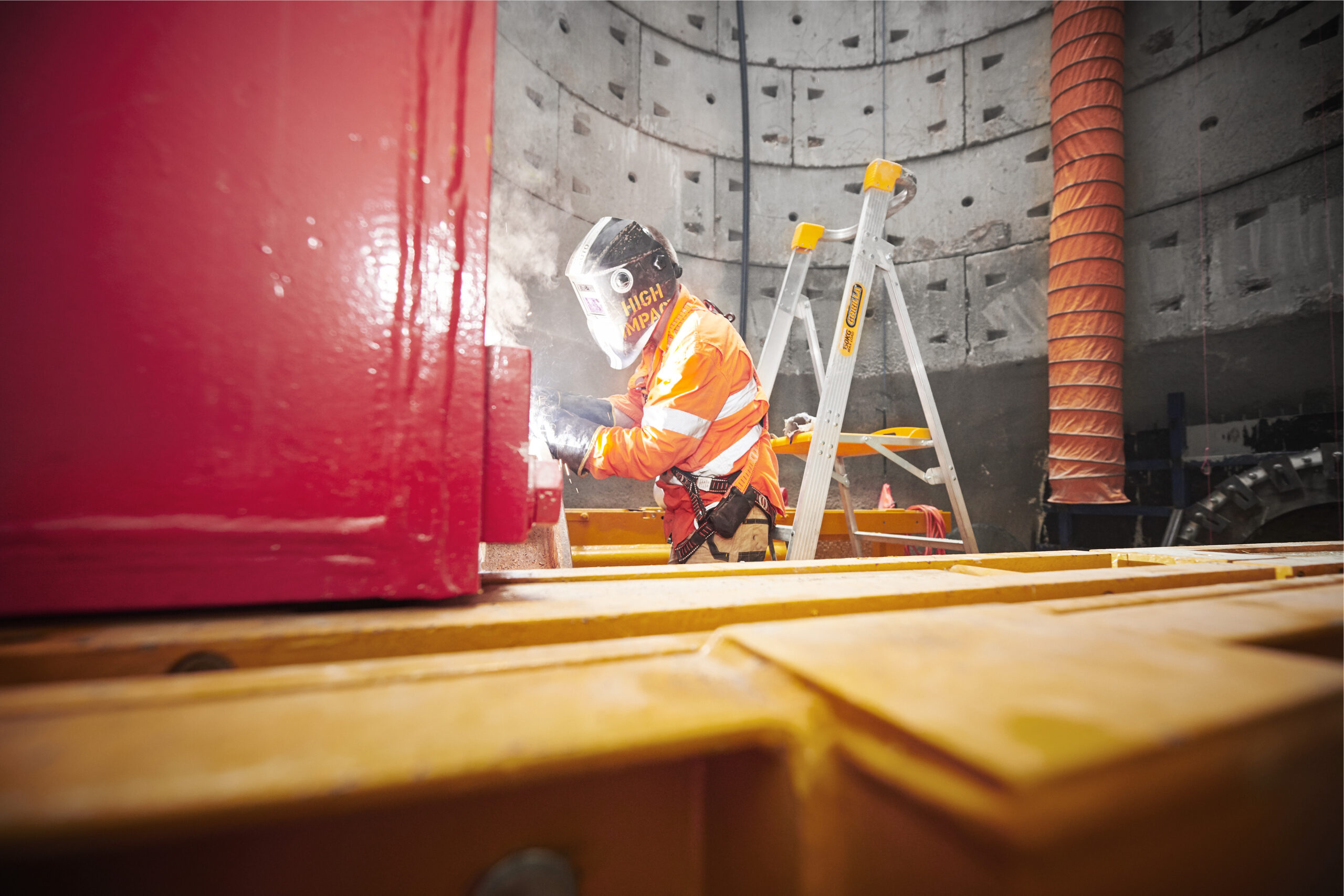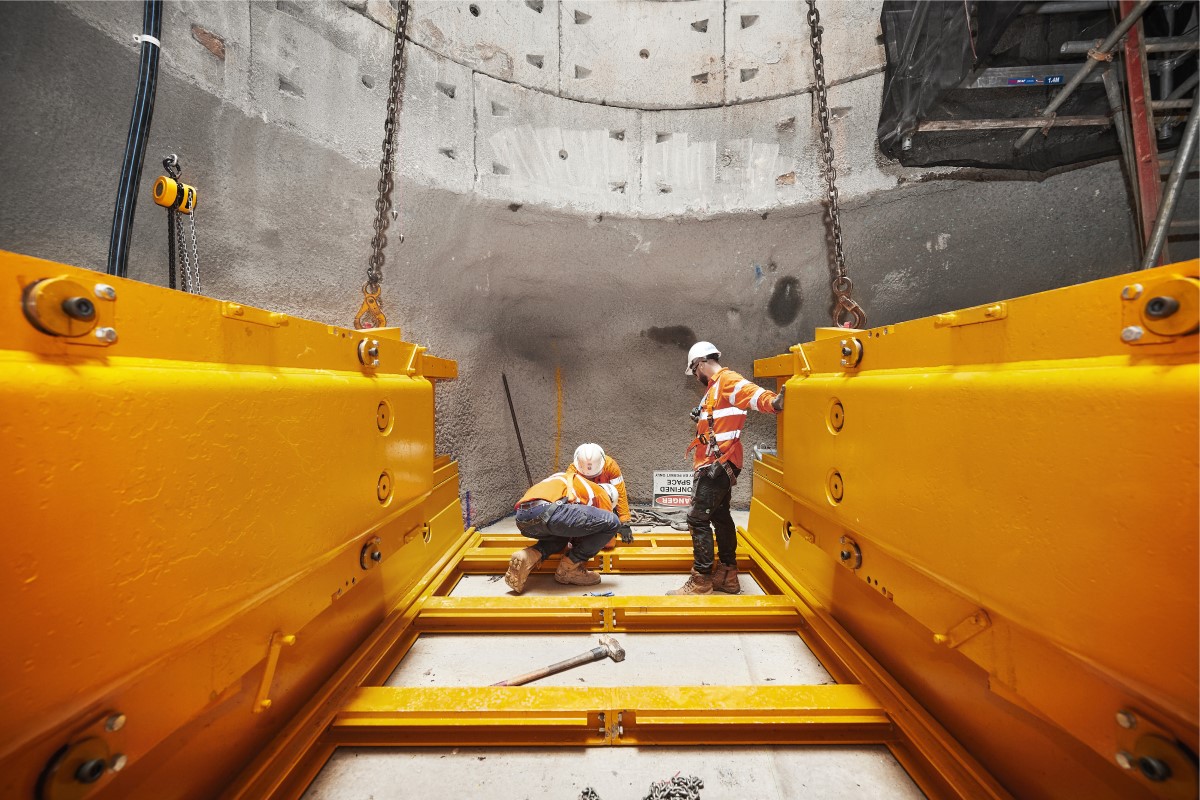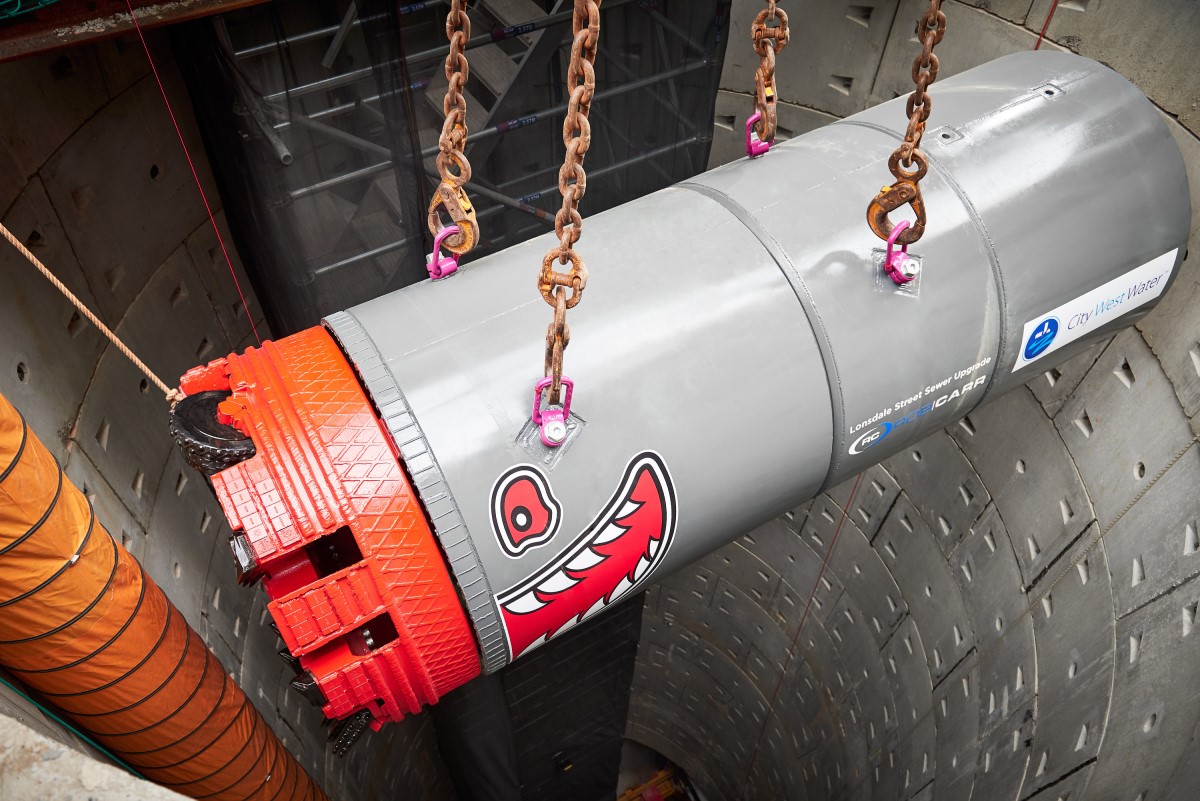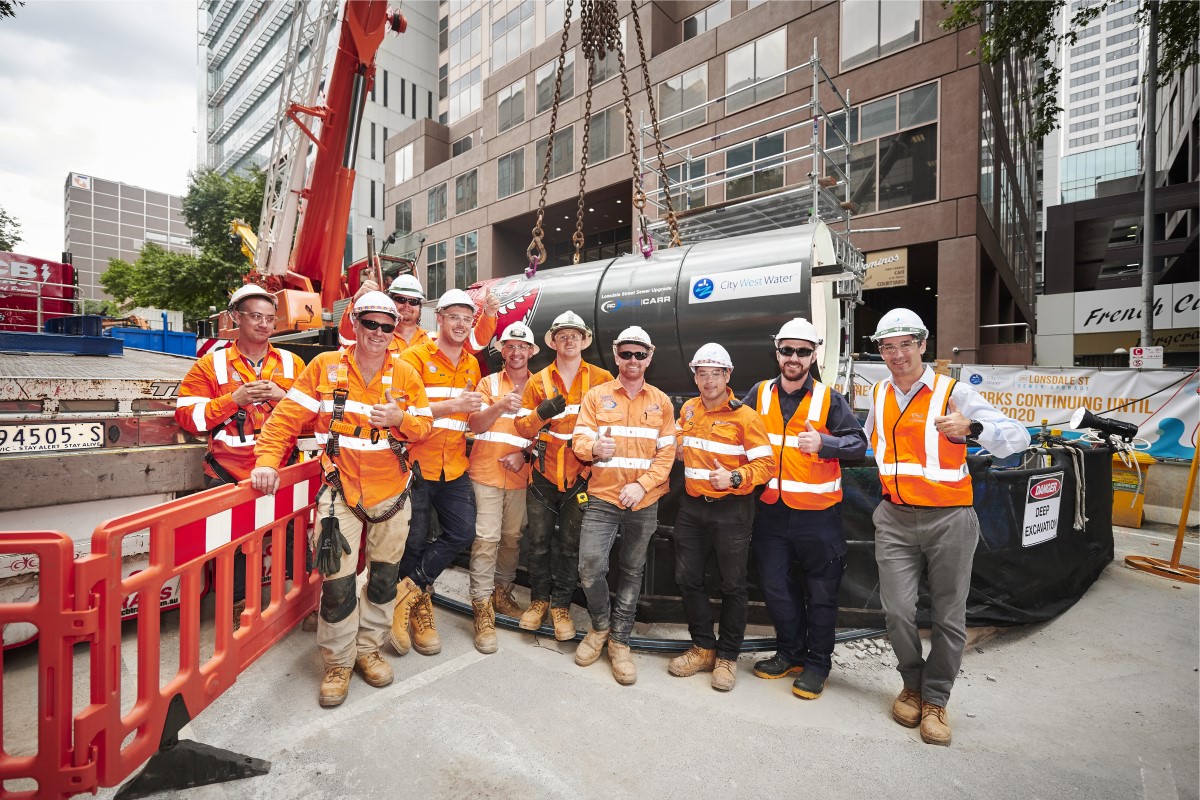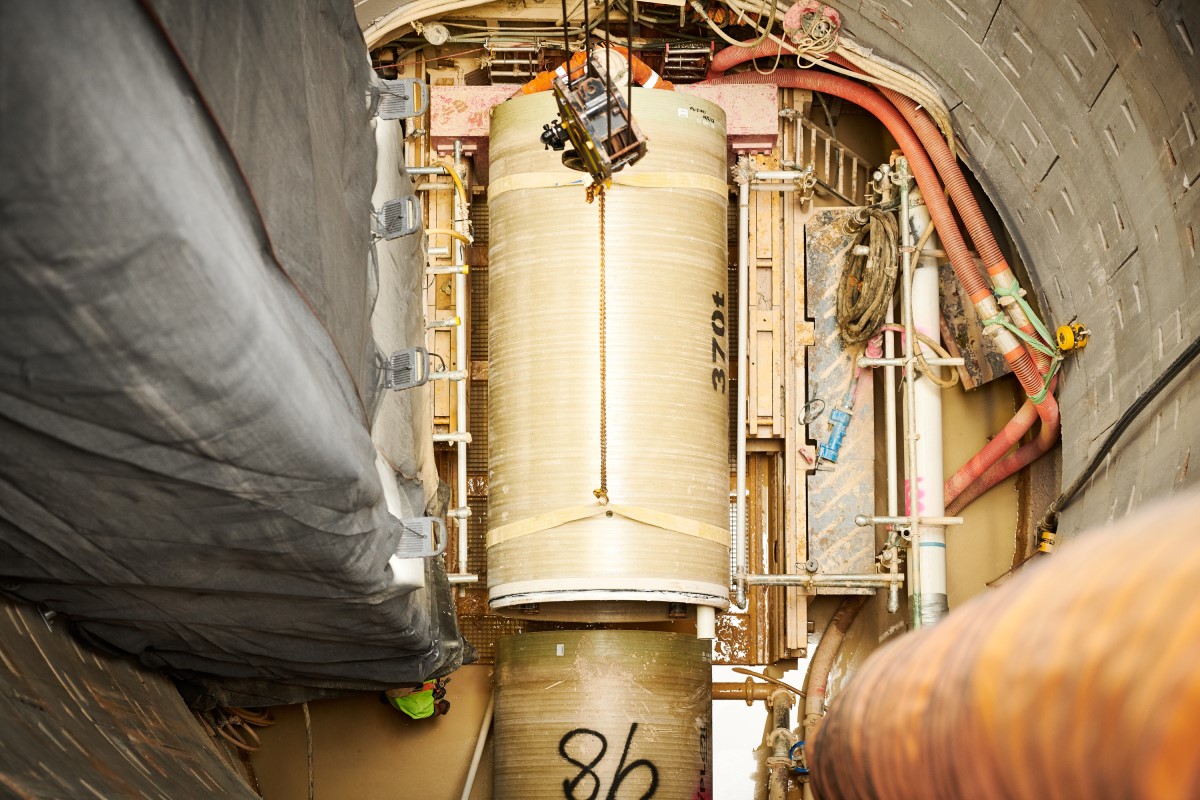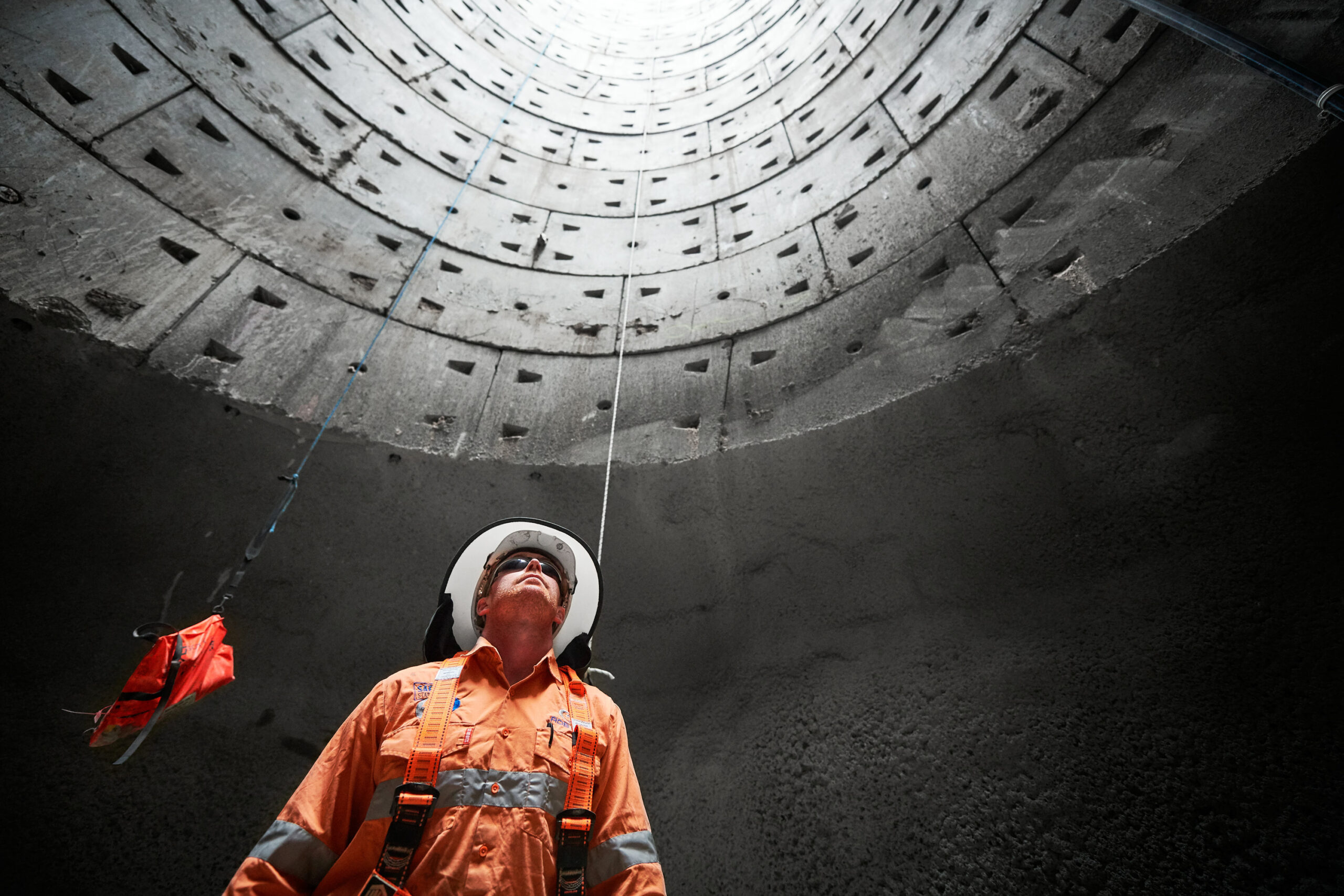 Overview
Melbourne's sewer network is more than a century old. A range of sewer works have been tabled by the Victorian State Government in order to prevent the prospect of an outdated and unusable system. Rob Carr was appointed by Greater Western Water in June 2019 to deliver the second instalment of a four stage strategy, to install a secondary 900m long DN1400 GRP sewer line under Lonsdale Street in the heart of Melbourne's CBD.
Overall, the project involved the construction of a 900m tunnel, which was completed in two shots, 550m and 350m respectively. The tunnel was constructed using a 1500mm outside diameter glass fibre reinforced plastic pipe. Each of the drives were launched from a 23m deep and 6m ID underpinned segment caisson shaft on Lonsdale Street. The shaft was located between King and William Streets in Melbourne's CBD.
The 550m long drive headed towards a 9m deep receive shaft at the intersection of Lonsdale Street and Elizabeth Street. Secant piling was used to build the shaft and cater for the bespoke shape, as the shaft was located close to a heritage building, hoardings and existing services. There was also limited road real estate available to undertake the work, as it was important to maintain a traffic lane wide enough to allow for adequate flow of traffic in the area. The second 350m long drive headed towards a pre built receive shaft at the intersection of Lonsdale Street and Spencer Street. The pre built shaft required excavation and modificaiton to allow for the microtunnel boring machine entry and later extraction.
Other works completed on the project, included shorter DN700 lines aiding connection to the existing infrastructure. In addition, 3m diameter precast GRP manholes, testing and live connection works were also successfully completed. The work was undertaken directly along Lonsdale Street, which required intricate community and stakeholder management, detailed traffic control, and careful logistical planning to ensure minimal disruption to the surrounding area.
Quinns Main Sewer Extension
angelo
2022-08-30T15:59:49+10:00
Alphington Trunk Sewer Replacement
angelo
2022-08-26T16:07:42+10:00