Skilled and passionate staff…
Rob Carr employs more than 80 specialised staff and project managers, whose hard work and innovative approach enables us to continually deliver demanding, complex and intricate projects.
Iain Lamb
Senior Estimator
Iain has more than 20 years' construction management experience in Australia and offshore markets in areas of trenchless and trenched pipeline construction, major structural work, underground electrical transmission construction, road works, marine works and mineral processing facilities.
He is experienced at managing projects in various contract models including Design and Construct, Alliance and Construct Only. This has ensured that Iain is well equipped to deliver value for money and project innovation.
Andrew Scarr
Construction Manager
Andrew has more than 20 years experience in the water and wastewater industry and has years of experience in wastewater infrastructure construction.
His intimate knowledge of trenchless techniques and his extensive experience has enabled him to successfully deliver several water and sewerage infrastructure projects including construction of gravity and pressure sewer mains, various civil structures (including deep shafts and concrete caissons) throughout Australia.
Andrew has a proven track record of leading and motivating multiple construction teams whilst at the same time ensuring that key client and stakeholder needs are met, ensuring the successful delivery of his projects.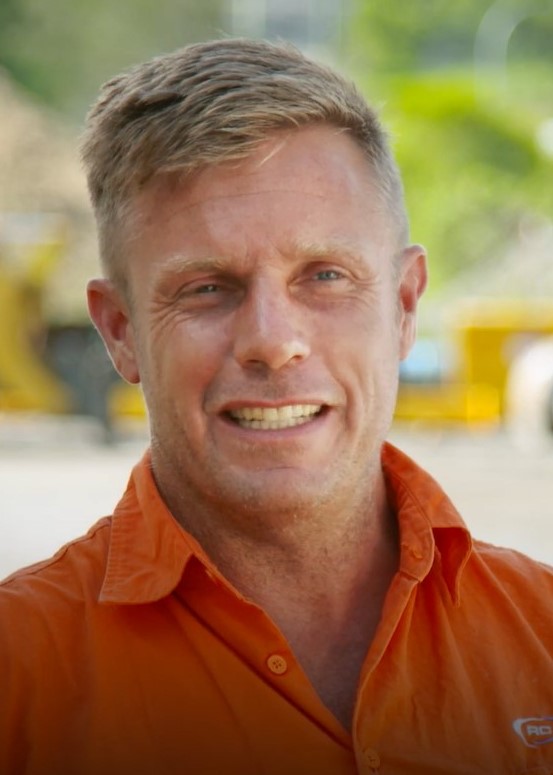 Damian Coward
Site Supervisor.
A valuable team leader for civil construction and trenching works, Damian possesses excellent knowledge and in-depth experience in trench construction and pipe laying, relocation of multiple services and general structural concrete construction works. Additionally, Damian has successfully coordinated long length trenching operations through dense urban environments under strict traffic control requirements.
Damian has effectively led civil and trench construction crews on a number of challenging projects including the Green Square Stormwater project in Sydney, NSW, the Alphington Sewer Project in Melbourne, Victoria and the Mermaid Beach Stormwater Upgrade (Stage 3) on Queensland's Gold Coast.